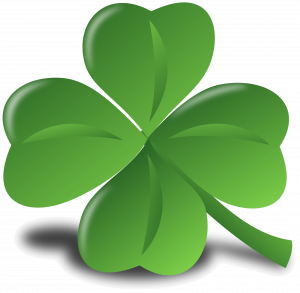 I am Irish – well, to be more precise, I am of Irish descent because I am one of the 30% of Australians who claim Irish heritage. My DNA results confirm my paper research – over 60% Irish ethnicity on Ancestry and Living DNA with 72% on MyHeritage and FamilyTree DNA.
Where does all of my Irishness come from? Well, it comes mainly from my mother's side of the family with a mere sprinkling from my father's side.
My mother's maiden surname was O'Neill, but was Neill in Ireland. Her paternal grandfather James Neill and grandmother (Annie Lowry) came from County Carlow and emigrated to Australia on the Wistow Hall which left London on the 30 June 1885 and arrived in Mackay, Queensland on the 22 August, 1885. Annie's parents, James Lowry and Annie Walsh married in Ballinkillin on 13 August, 1855. The couple had six daughters.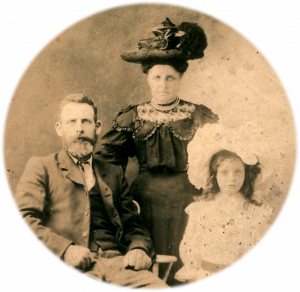 Two of Annie's sisters had already emigrated.  Alice, aged 16, was the first to leave Ireland, arriving in Mackay in 1882. She was followed two weeks later by Bridget who arrived with her husband John Aylward. The sisters' parents remained in Ireland where they died. Two other sisters emigrated to America while Bridget and John Aylward returned to Ireland. Their daughter Alice Aylward emigrated to Australia in 1911.
My mother's maternal grandparents were also Irish. Members of the Ruddell family dribbled into Queensland over a period of more than thirty years. They could not have been more different to the Catholics from Carlow. The Ruddells were staunchly Protestant, varying between Presbyterian and Methodist at different times in their lives. The O'Neills became farmers settling in a farming district while the Ruddells established businesses, also in a sugar cane area – Bundaberg.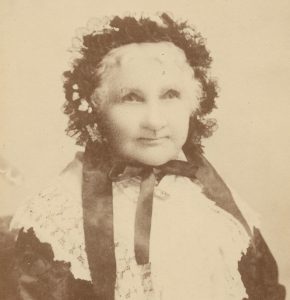 The Ruddells originally came from County Armagh and were labourers and farmers on very small plots of land. My great grandfather, Thomas Ruddell, and one of his brothers, James, joined the British Army, serving in the East Indies (James), Mauritius, Gibraltar and the Cape of Good Hope (Thomas). James was the only member of the family to remain in Ireland, dying in Belfast in 1918.
The intersection of Protestant with Catholic came about through the marriage of Thomas Ruddell to my great grandmother, Honora. Honora's parents, Stephen Hammill and Mary Ryan, came from County Clare and County Tipperary respectively. Both arrived in Brisbane around the same time – about 1852, settling in what is now Fortitude Valley.
One of my father's Irish links comes through his grandmother Annie Phillips (nee Hanlon). All that is known about Annie is that she came from County Kilkenny, arriving in Brisbane in 1864 on the General Caulfield. She married James William Phillips and the couple lived in Bundaberg and environs for most of their lives. James Phillips' mother was Mary Ann Lyons (later Phillips and Paulovich) from County Dublin.  She arrived in New South Wales about 1840.
On my father's paternal line, I have a second cousin who lives in Belfast. Bill's mother was from a prominent Northern Ireland family and while I can't claim that side of the family, I can claim a relationship to Bill's wife as we are fifth cousins!
Other surnames in my Irish ancestry include:
Curry/Currie (Tipperary); Gorman (Clare); Walsh/Welsh (Carlow, Dublin) and Pillar (Down, Armagh, Tyrone).
If these names appear in your family tree, I would love to hear from you.
---
Quote FOFMPCS21 to receive a 20% discount on a 12-month PRO subscription at Findmypast.com.au.
Disclosure: I am a Findmypast Global Ambassador and receive a free PRO subscription from the company.
Featured image: Author's collection, County Tipperary, 2015.