I can still remember my first visit to The National Archives (TNA) many years ago.  That visit proved to be quite daunting I had to work out the process for ordering and viewing records. I am much more familiar with it now but still find that I need to re-orient myself on each visit. The Discovery catalogue is excellent once you understand how the hierarchy works.
The first thing you must have is a Readers Ticket, commonly required by most archives around the world in one form or another. With TNA, you can complete the form online (as long as you are within 6 weeks of your visit) and then collect the card when you arrive.  Coats and other items must be left in the lockers on the ground floor where there are plastic bags in which you can put items like iPads, phones, notebooks, pencils etc.
The archive opens at 9am but you cannot order items until 9.30 and then it can be another 45 minute wait for the items to be delivered. So once you have your card, it is a good idea to pre-order items for the next day so that you don't have to lose all of that precious research time. Most ordering is done on the first floor where there is a bank of computers available for this.  Your card is swiped on a gadget attached to the computer, you enter the reference number of the item and order it.  You can order up to 3 items at any one time. If this is your first order for the day, then you will be asked to nominate a table and given a number which also corresponds to the locker in which your ordered items will be delivered. So, for example, I selected 33B, a table over near the windows where it is better to take photos (and there are camera frames set up if required).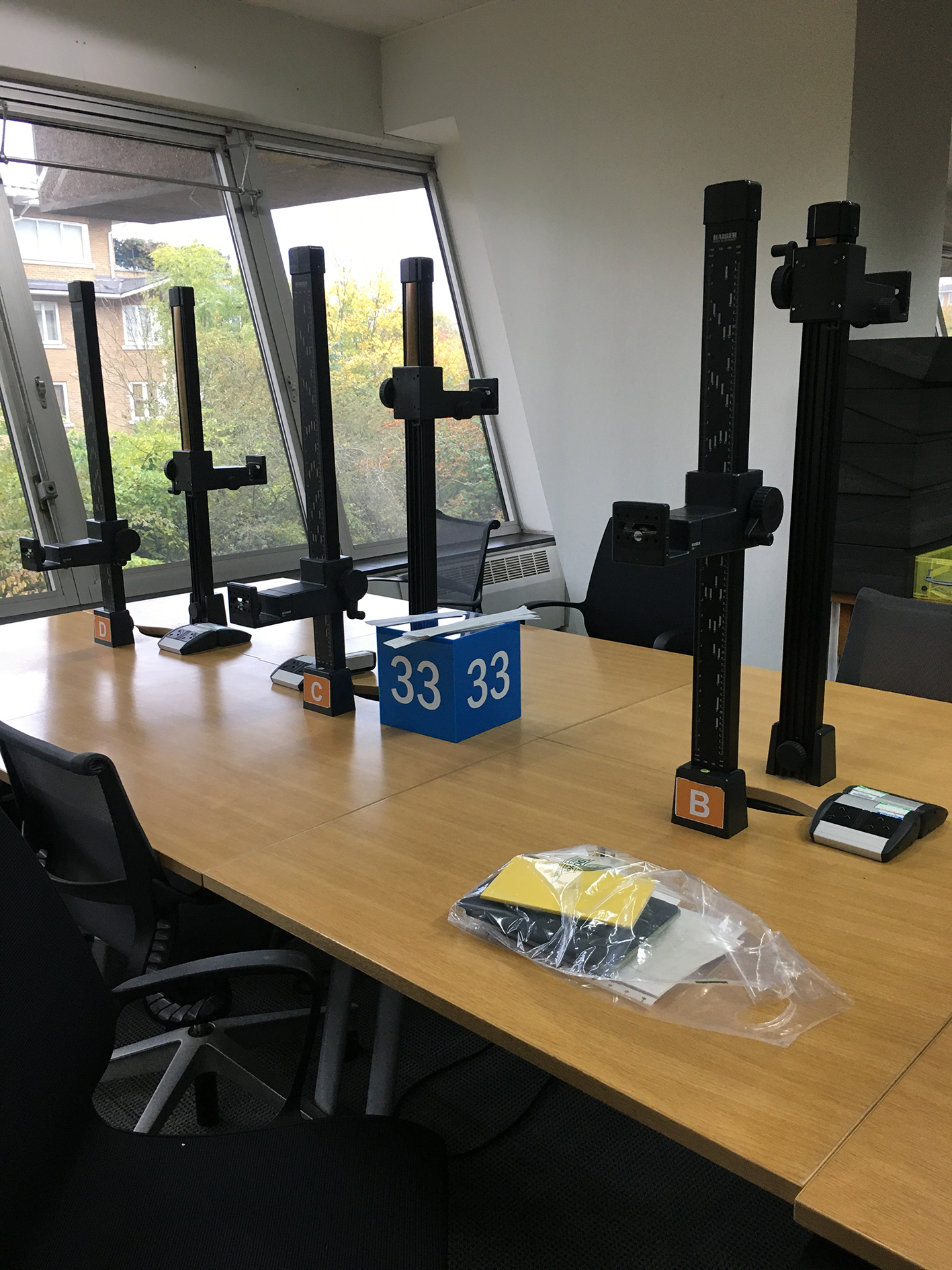 My locker, therefore, was also 33B. Once items have been delivered to your locker, you can order another 3 items.  You do not have to return the first 3 before doing this.
You need to be aware that some items you order will not be delivered to your locker on the 1st floor but may instead be held for collection and viewing on the 2nd floor in the large document room (no lockers on this floor). The only way you can find this out is to swipe your card in the reader to check your order and the status of each item will be given, eg it may be in transit or being retrieved or it may be in the 2nd floor or 1st floor reading room.
Security is very important at TNA and you have to go through various checkpoints numerous times – at least 30 times or more in a day, depending on the type of record you order, if like me they tend to be the big books, for example.  I spend my time walking up and down the stairs from one floor to the other to view the various records.
The items you can take in with you are in a plastic bag and this is searched going in and out of the viewing areas for each floor. You must also swipe your card in and out each time. Some staff require you to open your laptop/iPad cover, others do not so be prepared for that too.  If you have a camera, it must be taken out of its bag and the bag left in the ground floor locker.
There is a great place to have some food and the bookshop is always worth browsing.  It is a 6-7 minute walk from the underground station at Kew Gardens.